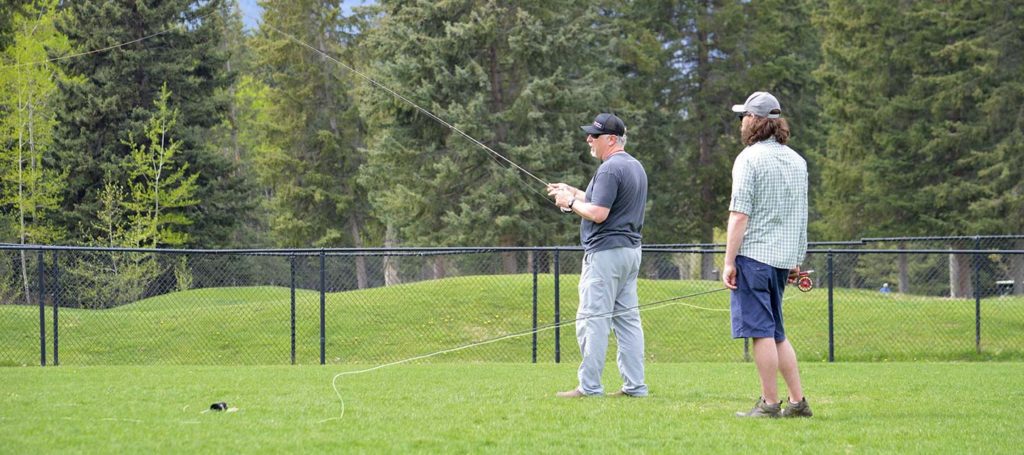 Casting Clinics
Our expert run casting clinics take place entirely on dry land and include instruction on:
Stance, grip and accuracy
Distance and loop control
Roll casting
How to deal with wind
Knots
And more!
We cater to all skill levels, ranging from beginners to those who just need a tune up! Our personalized casting lessons are truly enjoyable.
Book individually or with a friend! Maximum 2 per group.
Cost is $160 per person – Call or email today to reserve your spot!