The world famous Upper Bow, is home to a variety of fish species including brown trout, bull trout, brook trout, lake trout and Rocky Mountain whitefish! This is the ultimate trip and covers the most amazing water that the Upper Bow has to offer. Come join us on a full day guided fishing tour surrounded by the sheer beauty of the Alberta Rockies.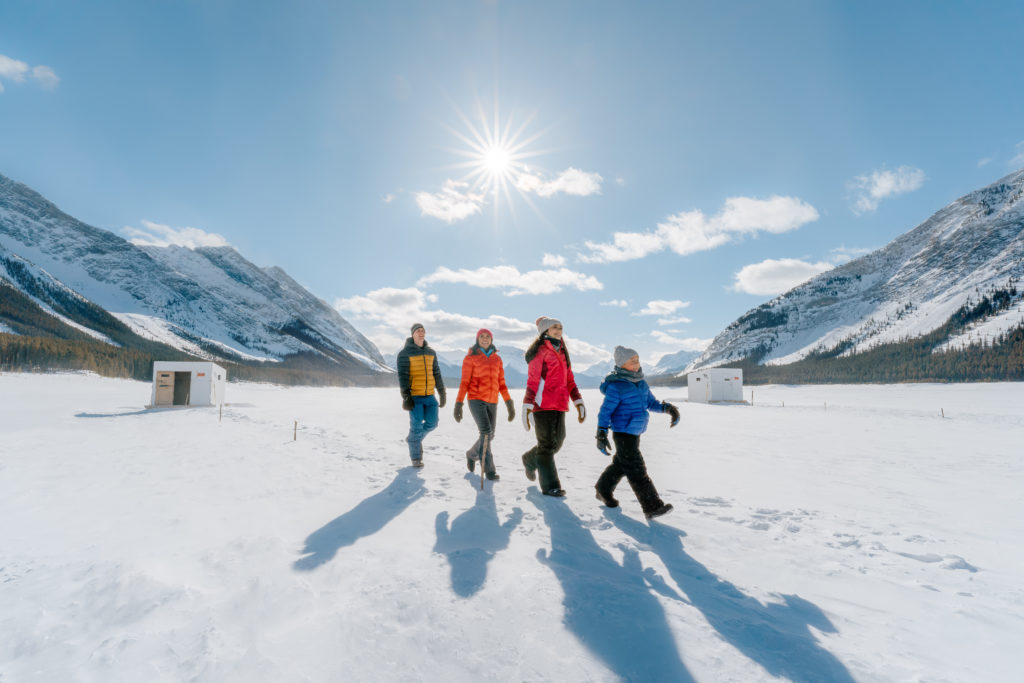 Our trips are offered with heated shelters and feature some incredible action. Come experience an winter adventure in the heart of the Canadian Rockies. Offered December through April.
Learn to cast a fly rod like a pro, with one of our expert instructors. Our clinics are run on dry land so you can master the perfect cast before you even hit the water.
"Come join us on a trip that will be etched in your mind forever"